Give me a drip pan and a place to lay my head.
After pounding the pavement, motel parking lots are the spot to share a beer with folks you've been chasing all day. Plus you can flex your Porsche chops; lending a hand on someone's lot-repair might mean the difference between a crazy day and them DNFing.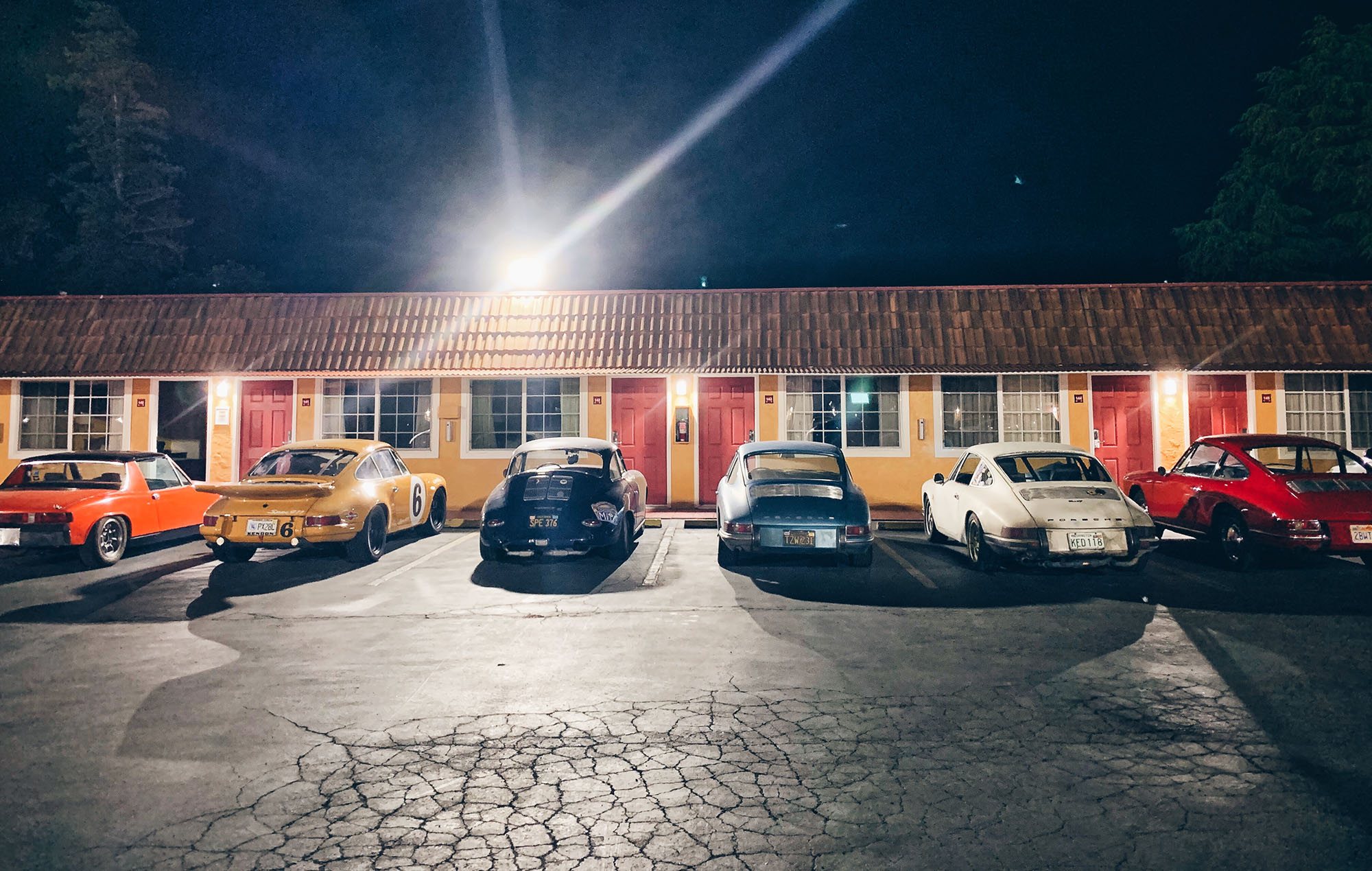 True dirtbags are welcome to sleep in their cars but we recommend participants make reservations at our Valkyrie-approved motels. We'll send you a list as soon as you register.

Solo driver looking to keep costs down? Drop us a note and we'll try and find you a buddy to bunk with.